LFR Forward Blast 5.56 - Tommy Triggers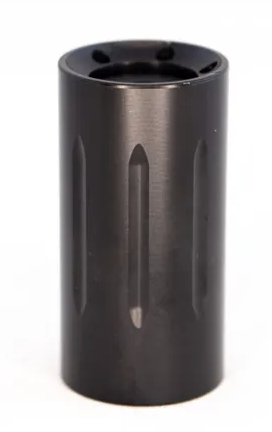 LFR Forward Blast 5.56 - Tommy Triggers
Our Forward Blast is a performance compensator with a forward blast housing. Designed to direct the blast out away from the muzzle. It is light weight (3oz), solid built and performs better then ANY comparable device available.

2 piece Forward Blast muzzle device.
1/2 x 28 thread
.250 hole

Inner compensator is 4140 tool steel hardened to 55 Rockwell. Housing is 6061 billet aluminum . This works with most .556, .223, .22 rifles and pistols.